MDJCL 2017-18 Announcements
Our first event of the year will be October 14th at Loyola Blakefield. Please download this invitation to the Certamen Carmentale. See you there!
We will launch our year-long Service Project on October 1st. Info to come!
Use the form below to update us about your crane progress! Then track it here
National JCL Convention '17
21 Delegates, 2 teachers, 2 chaperons represented Maryland at the National JCL Convention this summer in Alabama and did you proud!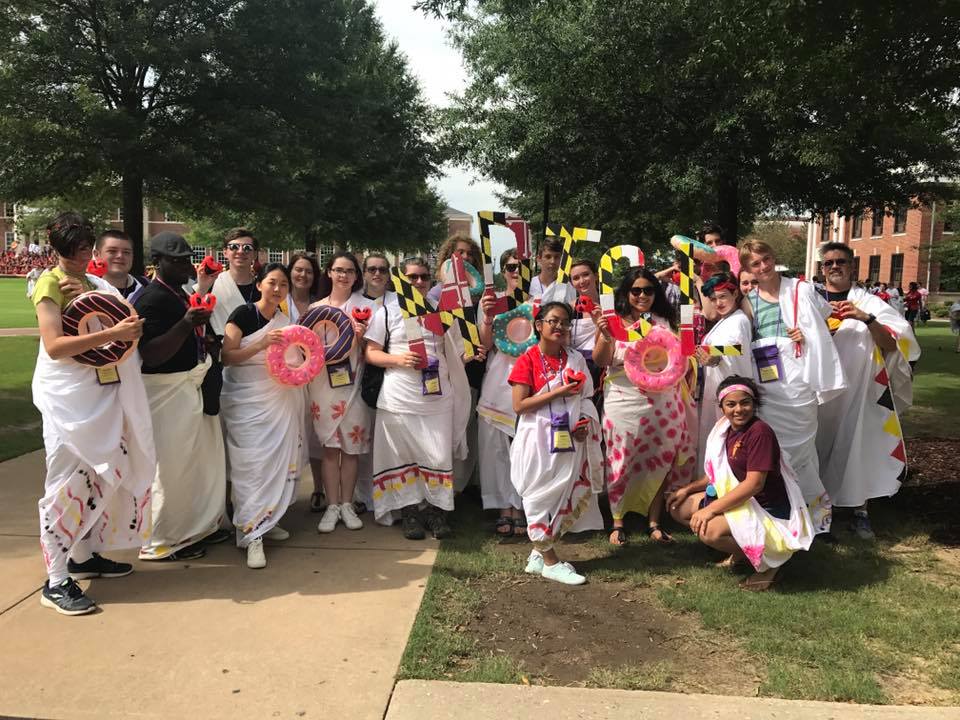 These delegates competed in a variety of events against other states, including graphic arts (watercolor, pencil, impromptu), academic testing, dramatic interpretation, Olympika (swimming, track, friscus). The delegation came together to show unity and planning in the daily Spirit competitions (led by Natasha Panduwawala), winning 1st one day and 3rd overall among the small states. To single a few individuals out: Anna Karpowicz earned 4th place for the Greek Life and LIterature test, Chillian Cuthbert-Emon earned 2nd place for his essay, and Kaitlyn Tilley took 2nd place among the pencil drawings. All those students are from different schools and they came together to represent MD. Multas gratias vobis ago!